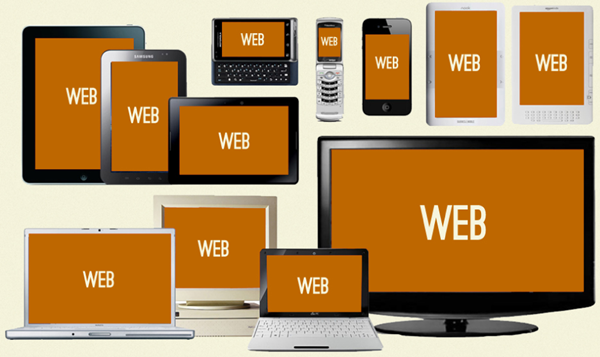 De groei die mobiel internet doormaakt is zeer omvangrijk. Internet en het gebruik daarvan verandert daardoor. Waar er vroeger maar enkele schermgroottes waren, is dat tegenwoordig wel anders. Smartphones, tablets, notebooks, desktop computers en tv: deze apparaten beschikken allen over internet.
Ook in Nederland zien we een steeds groter wordende 'dekking' wanneer het gaat om mobiel internet. Vijf jaar geleden had 'slechts' 28 procent van de Nederlanders tussen de 12 en 75 jaar toegang tot mobiel internet. Vorig jaar lag dit percentage al op 72 procent. Ieder jaar stijgt het mobiel internetgebruik in Nederland. Ondanks deze trend zijn er nog veel bedrijven die hun websitebezoekers geen optimale online beleving kunnen bieden.
Internetgebruik is dus niet alleen maar meer mogelijk via de computer thuis. Door deze ontwikkeling bekijken mensen websites met verschillende apparaten en hiermee ook met verschillende resoluties. Wij denken dat het voor je bedrijf belangrijk is dat de website zich automatisch aanpast aan het formaat van het scherm waarop gekeken wordt. Wanneer dit wordt toegepast op een website wordt er gesproken van "responsive webdesign".
Door responsive webdesign worden de vormgeving en leesbaarheid van een website gewaarborgd. Daarnaast wordt de gebruikerservaring verhoogt en leidt het tot een hoger openingspercentage, doorklikratio en uiteindelijk tot een beter omzettingspercentage (zie infographic). Voor ons is het daarom nu een basisfunctionaliteit die elke 'nieuwe' website die wij creëren, moet bevatten.
Is jouw website nog niet responsive, maar ben je wel overtuigd van het nut van een mobiele site of responsive design? Klik hier als je jouw website aangepast wilt hebben of hierover informatie wenst.